News — labradorite
Posted by Erin Bullock on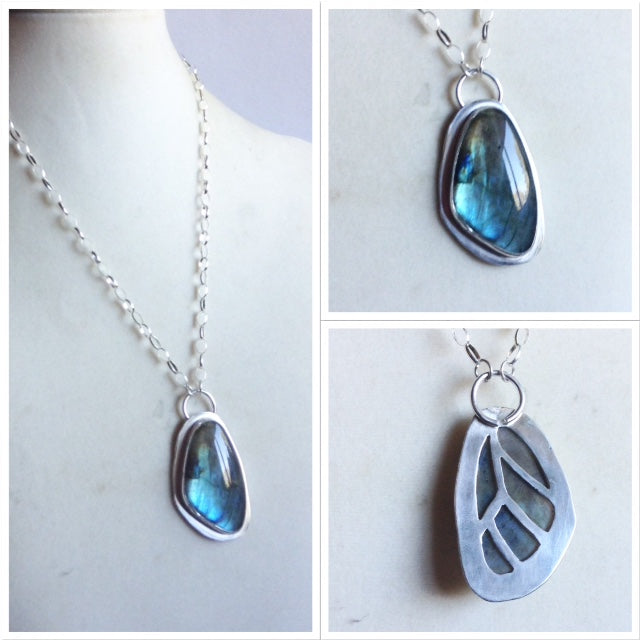 The making of a custom labradorite butterfly pendant.
Posted by Erin Bullock on
Gorgeous new things have been happening at www.heartsabustin.com! I have three brand new cuff bracelets listed and ready for gift giving - whether that gift is for someone special or a treat for yourself! First up - Royston turquoise cuff. I have a real thing for Royston turquoise - it's one of my favorites, and beautiful specimens are getting harder to find. That stone is absolutely amazing, and I adore that patterned wire used for the cuff. This stone even has hints of that deep Army green that are so characteristic of this type of turquoise. Next up is a...